CONTACT INFO for the DRILL HALL OF FAME
Sports Network International, Inc. is located just north of Daytona Beach in Ormond Beach, Florida in the Eastern Time Zone in the USA (-5:00 GMT). We are located roughly 3 miles from interstate 95 and Interstate 4 on the mainland side of the city close to the Daytona International Speedway complex. The company is open from roughly 9am to 5pm Monday through Friday but please call ahead if you are planning to arrive to ensure we will be available. Many times members of the team remain at work late into the evening and on weekends during certain peak seasons so do not be surprised if you catch someone here by phone if you call outside these standard business hours.
If you have looked through the event FAQ and simply can't find the specific answer you are seeking, or you just wish to discuss a topic by voice or electronic communications, SNI stands ready to assist at all times. Also, please notice on most every webpage in this site, the LIVE CHAT feature is available in the bottom left corner of every page. Try this to gain INSTANT COMMUNICATION with the Competition Director, Justin Gates. It is very useful and best of all INSTANT! (NOTE: when off-line, if you click "live chat", an email will be sent directly to all members of the SNI Team.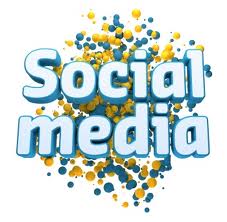 Lastly, SNI uses many of the latest technologies with every principal member of the SNI Team. Emails are delivered via smartphone through the event and corporate email accounts. Those seeking a quick answer to a quick question are encouraged to shoot these electronically and see how quickly you get back an answer! This allows you to work on YOUR SCHEDULE to get answers to important questions....during parent or school board meetings, at competitions, or anyplace that is convenient to YOU! WE NEVER FORGET THAT WE WORK FOR YOU HERE AT SNI, NOT THE OTHER WAY AROUND!
While our general contact information is listed at the bottom of most of the event web pages, this central location of contact information allows you to gain exactly what you are seeking with just one click! Please feel free to contact SNI and we will get you anything you need as soon as possible.
Sports Network International - Copyright © 1997
388 Muddy Creek Lane Ormond Beach, Florida 32174
toll free)
800.327.9311
local)
386.274.1919
fax)
386.274.1255
main email) main website)
http://www.thenationals.net